Beech Bend Raceway in Bowling Green, KY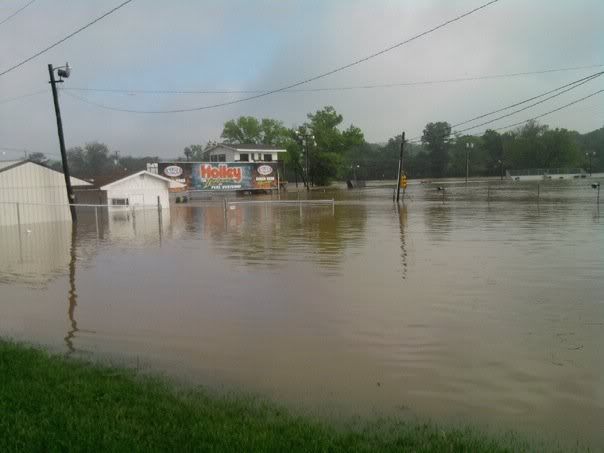 NMCA called the Bowling Green Race on Thursday night. We stayed Friday until 5:30 to Test & Tune. We drove back to Houston in the rain, arriving home Saturday night. Some of the racers wasn't as lucky as we were (see the forums).
The below is us T&T Friday late afternoon, and the above is a Saturday morning photos looking at where we were pitting just hours earlier.